According to Wes Radez, of ChineseAmericanFamily.com, "The Mid-Autumn Festival, also known as the Chinese Moon Festival, brings families together to celebrate the harvest under a full moon." The Mid-Autumn Festival this year took place on September 24th, but the festivities do last longer than that!
We at Craft & Oak want to especially take the time to properly celebrate this holiday of the Chinese tradition! We started this company to help bring products to people that help them feel connected and closer with the people whom they care about the most. The Mid-Autumn festival quintessentially exemplifies the values that we strive for when we carefully design and choose products.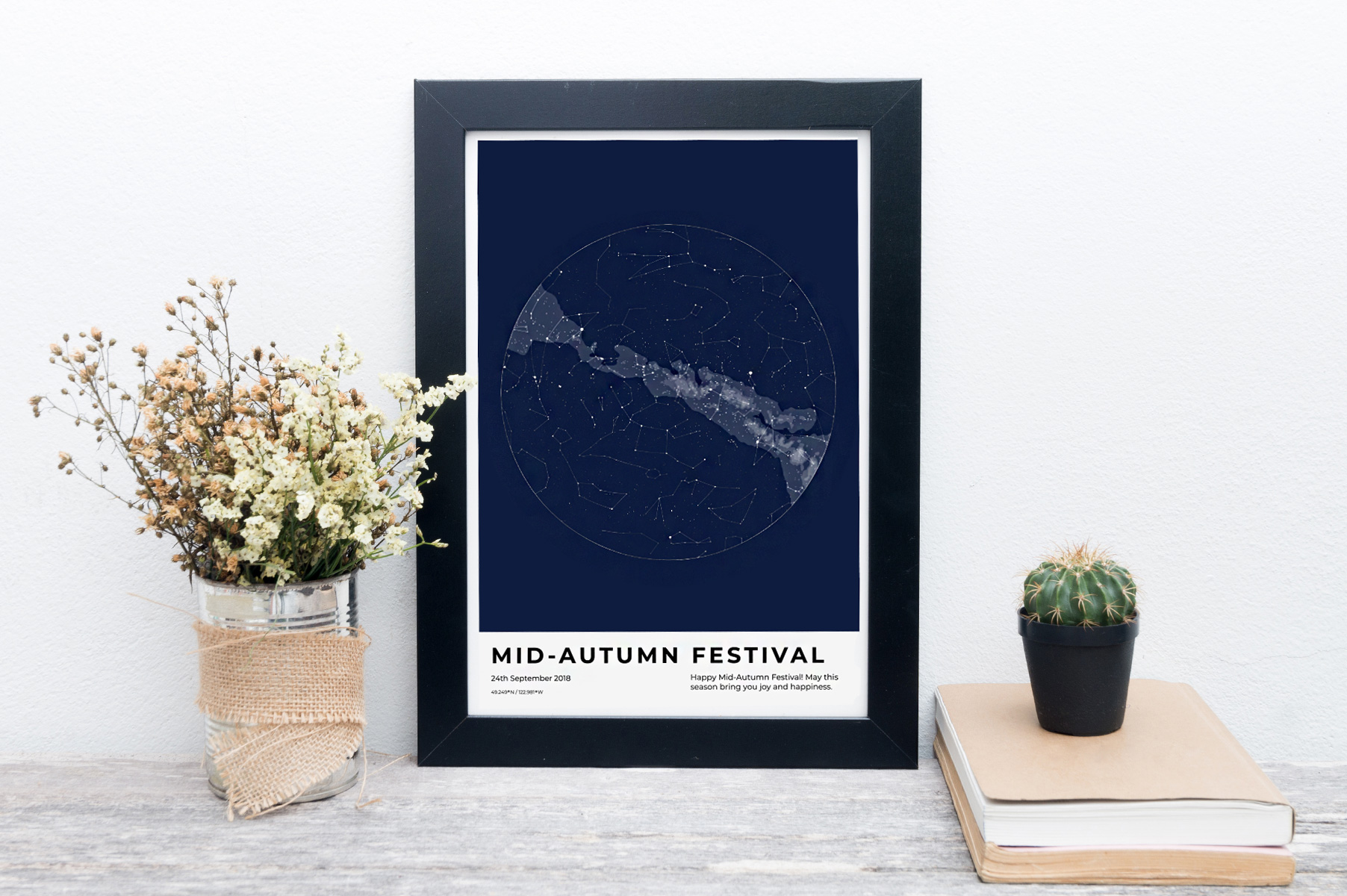 So… you may be wondering, what IS the Mid-Autumn Festival and what are the details I need to celebrate?
First, you must know that this festival's main focus is on the spirit of gratitude. The Mid-Autumn Festival is celebrated to mark the end of the harvest season, as well as to give thanks for family unity and togetherness. It is much like Thanksgiving in that sense, where all members of the community/family come together to celebrate and give thanks.
One of the main traditions of the Mid-Autumn Festival is to celebrate it under the moonlight, with a feast, a traditional family dinner is often practiced, along with an outdoor picnic underneath the moonlight.
The other important piece of this festival, is an iconic food, called the Mooncake. The Mooncake are decadent pastries, typically no bigger than one's palm. They are enveloped by a tender pastry outside with a dense filling typically comprised of red bean paste, or lotus seed paste. They are typically sweet, and they are offered between friends and family gatherings while celebrating the Festival. The Mid-Autumn Festival is one of the four most important Chinese festivals.
While we do not provide mooncakes here at Craft & Oak, we thought that a great way to commemorate this season of gratitude and giving, as well as the full moon, was to celebrate your fondest memories with a custom star map! This week only, we'll be running a 10% off sale for the Mid-Autumn Festival. The discount code you can use at checkout is "MOONCAKE".
Have a great week!
Humphrey Yang
Craft & Oak